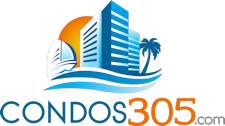 Condos 305 is owned and operated by Raul Santidrian P.A. of the Luxury Listings Miami Team at Douglas Elliman Real Estate.
Condos 305 offers you incomparable, discreet representation when you buy or sell a property with us. Our team of expert professionals are ready to facilitate the sale or purchase of your new Luxury Home or Condo and assist you in all post-closing matters, as well as interior design consulting and general move in assistance. Contact us directly at 305-726-4312 for more information.
Paula Santidrian
Team Marketing Director
As the Marketing Director of the Santidrian Team, Paula's mission is to expose their properties to a wide range of potential buyers in a local, national and international level. Paula understands the importance of showcasing properties with the upmost quality of marketing tools available in our industry today. She is determined to make the experience of buying or selling a home as comfortable and smooth to all of her clients. E-mail: paula@condos305.com

Raul Santidrian P.A.
Executive Director of Sales
Multi Million Dollar Realtor:
• # 1 Agent in Coconut Grove and Coral Gables for Douglas Elliman
• The Top 10 Agent for Florida by GCI
• Pinnacle Club Award winner
• Executive Director of Luxury Sales Douglas Elliman Miami
Raul Santidrian has been ranked in the Top 10 agents in Douglas Elliman Florida for the past 5 Years, with 3 out of the 5 years ranked in the Top 5. In everything Raul does passion is at the heart of it all, his competitive spirit drives him to be the best in what ever he sets his goals in. Specializing in new construction and affluent second Home buyers, Raul has now set new goals on build a Team of motivated agents. The newly created "Luxury Listings Miami Team" at Douglas Elliman will bring that same passion to your neighborhood and take the marketing of Luxury Homes to a level never seen before in the Miami market.
Raul has a huge advantage over other Luxury Real Estate agents in his knowledge of the internet as well as developing and building his own websites, for this reason he can target buyers all over the World that are looking to make Miami their new home or second home. Early in life Raul was also an actor making regular appearances in shows like Miami Vice and Vice Guy, Raul brings his communications skills to the Real Estate industry in a way that is rare, his clients appreciate the knowledge and experience of almost an entire lifetime living in Miami. With the power of Douglas Elliman Real estate and Raul Santidrian's knowledge of internet marketing and marketing in general, sellers and buyers will benefit from a lifetime of sales experience that started at the young age of 18.
Raul Santidrian has been in sales all of his adult life, and in every industry he has risen to be the #1 sales person, now his goal is to be the #1 agent at Douglas Elliman Florida year after year, the passion to be the best is what drives him to give it his all on behalf of his clients.
MORE ABOUT RAUL:
Multi Million Dollar Realtor with over 600 Real Estate Transactions under his belt. Becoming a Top Producer in the industry in a very short period of time. His first year in the Real Estate business, Raul managed to shatter the rookie company record with an outstanding 127 transactions and sales volume reaching $44,923,000.00 dollars. And in 2006, in his second year in the business had over 75 Million in sales, making him the #1 sales associate in his firm at the time. Raul has raised the bar in Real Estate and has become a great inspiration to many of his colleagues. Raul has since ventured into the Ultra Luxury Real Estate Market, confident that as an entrepreneur and businessman since his early adulthood plus his ambition and his desire to reach all his goals will lead him to succeed in the Miami Ultra Luxury Market. He conducts himself with honesty and respect, for that he gains a friend with every real estate transaction. Excellence is one of his many trademarks.
E-mail: raul@condos305.com
Ariel Lima
Buyer's Estate Agent

Ariel Lima is a licensed real estate professional that has been practicing real estate for over 10 years. He is a skilled and talented entrepreneur, whose exceptional marketing, presentation, negotiation and sales skills have helped him achieve awards in high volume property sales.
Having been raised in Miami, he is familiar with every area in South Florida that you can call home. Specializing in South Florida's luxury market, Ariel understands that each client and their needs are unique. If you are a first time buyer or an experienced investor, Ariel Lima and the Santidrian Team are sure to exceed your expectations.
Ariel invites you to visit his webpage for extensive information on the best that South Florida has to offer.
To Sell your Property call The Santidrian Team
Multi Million Dollar Top Producers
Direct: 305-726-4312

South Florida Real Estate Luxury Experts